Josie's Dragonfly Trust is a very special charity that works to brighten the lives of children and young people living with cancer.
The charity recently hosted an auction of amazing handbags (and manbags) at House of Smith in Newcastle. Handbags had been donated by a host of celebrities including Dame Helen Mirren, Dame Judi Dench, Joanna Lumley, Barbara Windsor, Twiggy, Graham Norton, Carl Pilkington, Beth Tweddle, Joe McEldrie and Maggie Smith.
I'd photographed some of these bags earlier in the month for the promotional work, and I was quite excited to see which ones were going to generate the most interest. I personally loved Joanna Lumley's gorgeous sequin little number.
Fred Wyrley-Birch of Anderson & Garland did a fantastic job to get the audience going and encourage them to dig deep on the night.
The highlight of the evening was a bidding war between two guests that ended in the sale of Joanna Lumley's sequin bag for £600.
The night was a great success for both the charity and the lucky bidders.
The team at Josie's Dragonfly Trust did an amazing job and raised some much needed funds for the young people they support.
Below – Sarah Hogg from Josie's with Fred Wyrley-Birch, and the Josie's team with Jacqui Grove (CEO) and Jane Dennison (Director of Fundraising).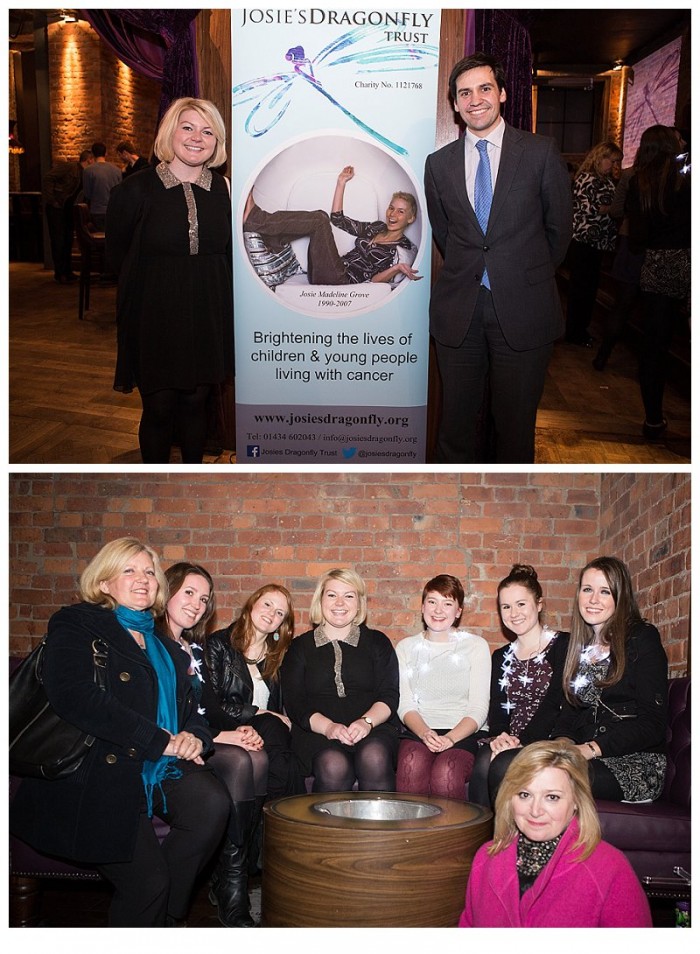 For more information about Josie's Dragonfly Trust and how you can get involved or donate: http://www.josiesdragonfly.org/
http://www.andersonandgarland.com/
http://house-of-smith.com/